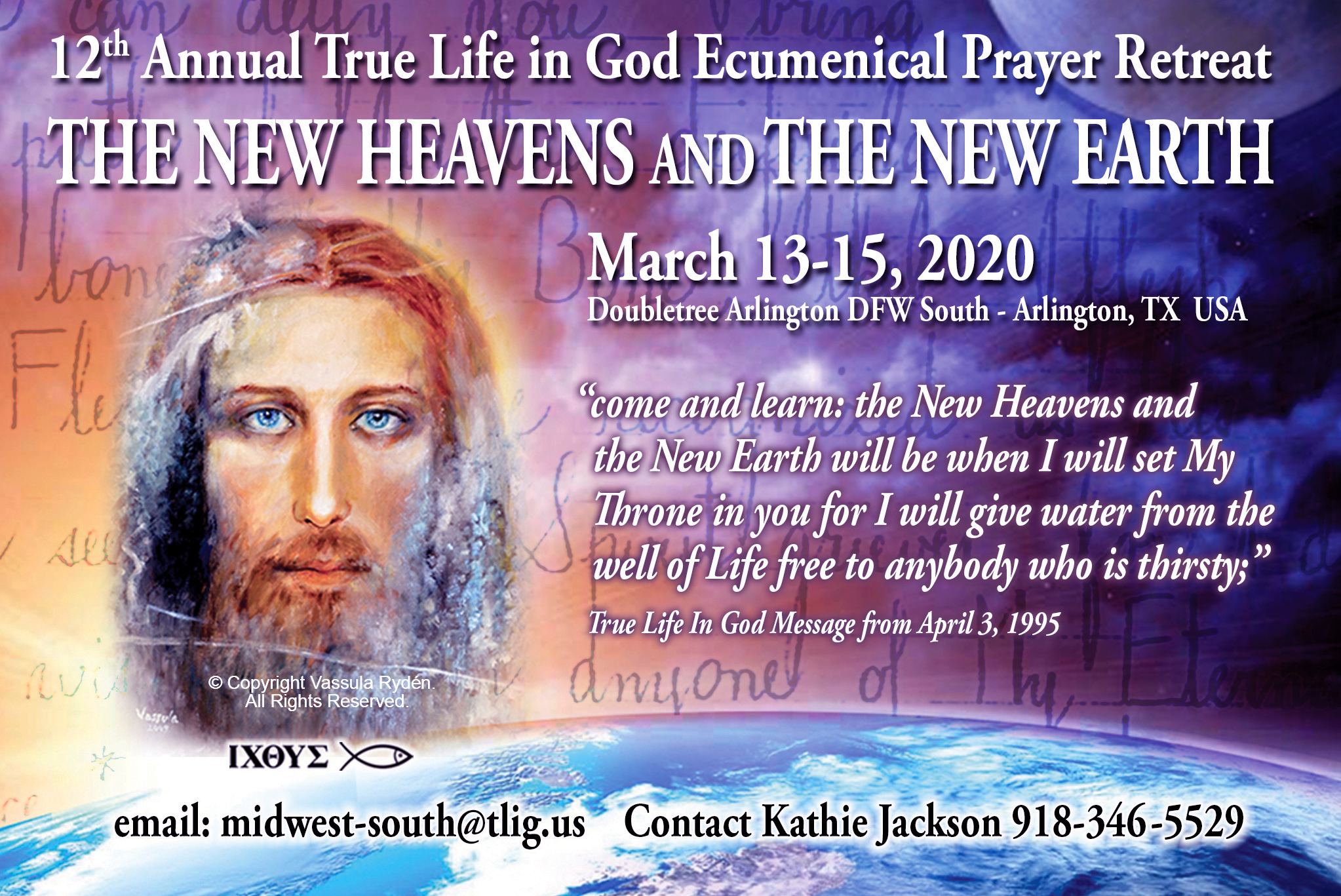 PLEASE COME AND JOIN US FOR THIS VERY SPECIAL EVENT
In addition to spirit-filled talks and time for meditation, we will offer: Daily Rosary – Daily Mass – Confession – Healing Prayer – Adoration & Benediction – Song & Praise – Testimonies – Fellowship – and Guest Speakers
Available at the retreat: TLIG Books – Prayer Cards – Art Prints – DVDs and CDs available.
The retreat will go from 3:00 PM Friday, March 13th to Noon Sunday, March 15th, 2020
It will be held at Doubletree by Hilton Arlington DFW South 1507 N. Watson Road, Arlington, TX. 76006
Free shuttle to and from DFW Airport available
Registration Deadline: FEBRUARY 7th, 2020   Reservations are non-refundable! Prices are listed on the PDF file. 
PLEASE DO NOT MAKE RESERVATIONS THROUGH THE HOTEL OR THROUGH ANY COMMERCIAL SERVICE!
These are special room rates. Book before the deadline and register for your room only through AATLIG as follows:
By Phone (credit card only): Nick Pappas 314-347-7098
By mail: Complete the form (here is the link for the PDF file, please save and print, fill out and send back to us with your payment) include a check for payment in full made to the order of AATLIG and send to:
AATLIGP.O. Box 1101 Williamsville NY 14231
Questions: Call or Text: Kathie Jackson 918-346-5529OR email midwest-south@tlig.us
If you ever had any doubts about attending a retreat given by True Life in God, below are links to testimonies of people who were attending retreats and gave their stories. Please look at these and I'm sure you will see that going to a TLIG retreat is a gift you give yourself!