Bookstore
TRUE LIFE IN GOD
Vol I
(1986-2003)
The complete TLIG Messages available in a newly published (2006) single volume book. The 1150 page leather bound volume. Size: 9 x 6 x 1 inches. Notebooks 1 - 109.
TRUE LIFE IN GOD
Vol I
(1986-2003)
The True Life in God messages are a compilation of over 2,000 messages. There are currently over 107 Notebooks compiled in a series of 12 volumes. The main themes of the True Life in God messages are unity of the Christian Churches, a call for conversion and the world to return to God in these End of Times, and that Jesus is Returning. These End of Times are not the end of the world, they are the end of an epoch, the end of an era—after which a new era will dawn.
The content of the True Life in God messages and Vassula's testimony inspire, elevate and provide encouragement. The parallels of the messages and those of the New Testament accounts are similar in the way Jesus loves us and how He expresses His spousal intimacy with us on a level which our ability to understand cannot yet fully fathom. The tone expressed in the spousal terms is characteristic of mysticism, but manifested as an outpouring of the ineffable love of Christ.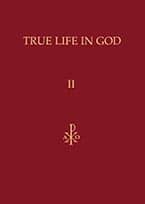 TRUE LIFE IN GOD
Vol II
(2003-2021)
TLIG Messages Volume II includes years 2003-2021 (notebooks 110-124). The 185-page leather bound volume is 8 1/2 x 6 x 1/2 inches (10.2 oz).
NOW HERE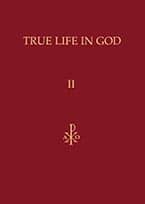 TRUE LIFE IN GOD
Vol II
(2003-2021)
The long awaited second volume of the True Life in God Messages has finally arrived.
The first printed book of the 'complete' messages received by Vassula was first published in 2006 and contained all the messages received up to mid 2003. Although Vassula continued to receive frequent messages, they were not published immediately.
It was not until the year 2014 that Vassula began publishing the messages she received from 2003 onwards here on the True Life in God website.
In October 2020, Vassula sent a message describing why the later messages have not been printed until now.
"I was waiting for a sign from Jesus, this 'urge' that I was waiting for from above to feel that Jesus now wants us to print the rest (of the messages). As long as I was not feeling the nudge, I was waiting. But now it's here."
Finally, a printed book of the same quality as the 2006 one-book is now available containing all the published messages from 2003 to January 2021.
Like the first volume, this second volume also carries with it the ecclesiastical seals of protection; the Nihil Obstat and an Imprimatur, issued in January 2021.
HEAVEN IS REAL, BUT SO IS HELL
Vassula revisits her journeys into the supernatural world, and recounts the critical Messages she has received for our modern world.
HEAVEN IS REAL, BUT SO IS HELL
A message from Vassula in 2013 about the launch of her book "Heaven is Real, But So is Hell"
Dear TLIG Supporter,
May the Lord be praised for what I am about to share with you!
In the midst of our modern culture which continues to turn its back on God, HE is once again offering us a solution to lead millions back to Him, BEFORE IT IS TOO LATE. We have been praying for God's help and HE IS ANSWERING OUR PRAYERS.
I have written a captivating new book. It will be published in March 2013, and with your help it will reach millions of people. It is called, Heaven is Real, But So is Hell. I believe it could be the most powerful tool for evangelization and for drawing people to discover the TLIG messages.
Heaven is Real... will attract believers and non-believers alike. I have written detailed descriptions of Heaven and Hell, gripping stories of God's Mercy, His obvious signs and wonders, and mainly God's personal invitation to accept His mercy before His justice arrives.
We do not know the hour when God's wrath will come upon us, but we know that His judgment is awaiting millions of people who are dying outside His friendship. How many of our own family members, friends and co-workers could be among those that could be lost?
How can we bring them to know God's divine Hymn of Love? How can we rekindle our own faith? How can we bring our lukewarm churches back to life?
The book Heaven is Real, But So is Hell is one major attempt to draw them and inspire them to search the TLIG messages. We can get this book into bookstores, coffee houses, colleges, churches, libraries, airports, and onto the New York Times Bestseller List so that the media will take notice and Heaven, Hell, and God's redemption will be known.
Please know that I am personally praying for you and your family, asking God to bless you and use you for His Glory.
In Christ,

1.
Select a Book language:
2.
Select a Supplier Country:
SUPPLIERS
True Life in God Australia
PO Box 856, Robina QLD 4226
Tel: +61 7 5593 3373
BOOKS AND MEDIA
Messages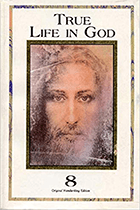 Original Handwriting
(Photographic reproduction of the original manuscript) Volumes : 1 – […]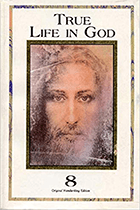 Original Handwriting
(Photographic reproduction of the original manuscript)
Volumes : 1 - 12 (1986-2003)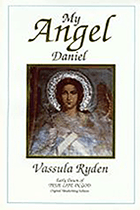 My Angel Daniel
This book contains the 4 'Angel' Notebooks of early messages […]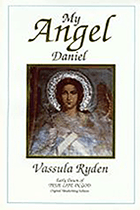 My Angel Daniel
This book contains the 4 'Angel' Notebooks of early messages (from 1986 & 1987) in their original handwriting form. 


Preface to My Angel Daniel


We invite you to approach this book as if Vassula Ryden were a stenographer, taking down for you a personal message of great importance given with great love. Many are already aware of and have even experienced the reality of their angels in some palpable fashion, if not in the extraordinary way that Vassula experienced hers. The Lord has indicated that He is speaking to each of us individually and tells us to take away Vassula's name in these messages and replace it with our own. Not only Vassula, but each of us has a guardian angel who is certainly as eager as hers to have us recognize that "God is near you and loves you." Vassula asked about her angel's presence on May 30, 1986 and this exchange followed: Angel Book 1:17-18


Where are you usually?
I am where you are.
Could you see me as clearly as I see things?
Yes.
Where are you when I run down the stairs?
I am with you.
Where are you now?
I am near you.
Where will you be when I die?
You will meet me; I shall be by your side. (Angel Book 1:18)


This extraordinary journal represents compelling evidence that angels are more than abstractions or fable characters; that they are indeed powerful guardians and intercessors who love us more than we could ever comprehend-this side of heaven. What also comes through is how much we need our angels' protection in a world where, as the Lord said through Vassula, "evil is prowling among you like a wolf...." The messages address questions and skepticism very concretely as Vassula's angel and the Lord patiently work through what Vassula has described as her abysmal ignorance of the divine supernatural. Vassula's awareness of her angel's presence changed everything. How could it not? Still, she struggled a long time with how this could be happening and more so, she wondered, "Why to me?" She could not foresee how this might help others, but has since come to understand that it really is the gift from our Loving Father to all His children. She also understands that He chose her because no one could be more oblivious or indifferent to God than Vassula was at that point in her life. Thus, no one who reads these messages of love is beyond recognizing that not only is our guardian angel always with us, but so is our Blessed Lord.


We would urge you to understand that Vassula is what the Lord called "a sign" of our own angel's presence. If we grasp this, it will be for us, as it was for her, only the beginning of a new awakening. It would lead inevitably to a deeper awareness of God's living presence, of His love for each of us and of why He created us.


The Lord wrote by Vassula's hand in October 1986: Angel Book 2:51-52
...I am your Redeemer; I will always be; I will never leave you. I love you ... turn to me and look at me; I am God, your Heavenly Father; realize why I am with you; I, God, will do the same thing to all my other sons and daughters, for you are all mine.. .1, God, love all of you; I am going to reunite you all.
<