International Retreats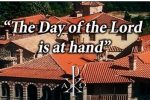 Meteora 2023 – "The Day of the Lord is at Hand"
It had been said in the TLIG Messages that at the End of Time, when the world would be turning cold to the love of God, and would be turning against God, and when the devil and all his empire would be left free to surge war upon humanity empowering their heart to lead them into eternal damnation, our Lord, together with our Blessed Mother promised to raise new Apostles, energized by the Holy Spirit they would become the pillars of the Faith, columns of Fire and defenders of the Truth…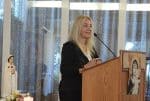 Aegina 2022 – "How can we glorify God?"
The theme for this Retreat in Aegina was "God raised us to glorify Him – how can we glorify God?"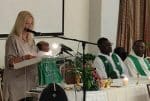 Rhodes 2022 – "How to spread prophetic messages in apocalyptic times"
With a topical theme of "How to spread prophetic messages in apocalyptic times", a link between the different speeches and the prophetic messages was clearly visible.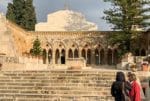 Holy Land 2020
Our theme for this Holy Land retreat in January was "The Meditation and Study of the True Life in God Messages" and to experience Christ's life by journeying into the very same places that hold His footsteps.

Rhodes 2012 – "Inner Healing and Deliverance"
Fill me with healing power of Your Spirit May Your life-giving powers flow into every cell of my body and into the depths of my soul.

Rhodes 2010 – "Protecting ourselves from Satan, demons and evil spirits"

Rome 2010 – Evangelization Retreat
Powerful retreat led by Fr. Otfried to revitalize evangelization in Europe

Mexico 2009
True Life in God Retreat in Monterrey, Mexico. January 2009

Brazilian Retreat 2008
True Life in God South American TLIG Retreat and Evangelization in Brazil, 31 March – 6 April 2008

Barcelona 2006 – "Wonder, Blessing and Testimony"
4th Iberoamerican Ecumenical Retreat, 12th – 17th May 2006, Begues (Barcelona), Spain
Feedback