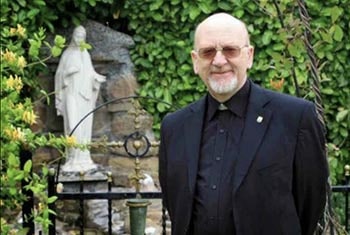 In 2011, the now late Fr. John Abberton from England helped us formulate eight penetrating questions that remind us of our commitment to live a "True Life in God." It is timely to consider what we are willing to resolve to do, here at the doorstep of 2020.  
1. Do you read the messages regularly-at least once a week, and meditate on them?
2. Do you pray the Rosary every day and try to say the "Three Daily prayers": the consecration to the Sacred Heart, the Memorare, and the St. Michael Prayer?
3. If there was a TLIG prayer group in your area would you join it?
4. Would you at least consider attending a TLIG retreat or taking part in a Pilgrimage (finances allowing)?
5. Are you committed to the cause of Christian Unity?
6. Are you willing to learn more about Christians in other denominations?
7. Would you be prepared, time and health allowing, to share what you know about TLIG with others?
8. Do you remember Vassula and other TLIG readers in your prayers? 
Do you pray regularly for those intentions of Christ mentioned in the messages?
Perhaps these questions will encourage you to consider the strength of your commitment to True Life in God…
Have a Blessed New Year everyone!