There are few charities around the world like Beth Myriam. One of the many things that really sets it apart is that it is 100% run by volunteers.  How often do we hear,  20%, 40%, 60%, or even 90% of donations go to overhead. With so many other charities this percentage is mostly spent for salaries.  With Beth Myriam, close to 98% of donated funds go directly to feed the poor. It cannot be 100% due to banking fees.  There are no offices, no paid staff, no administrative overhead costs.  This is truly a work of pure Love. As it now stands,there are now less than 25 donors in the whole world that particiapte in the monthly program. Many support with annual donations. Please consider supporting one child or more monthly in the New Year.  Lets get that number up to 25 people or more!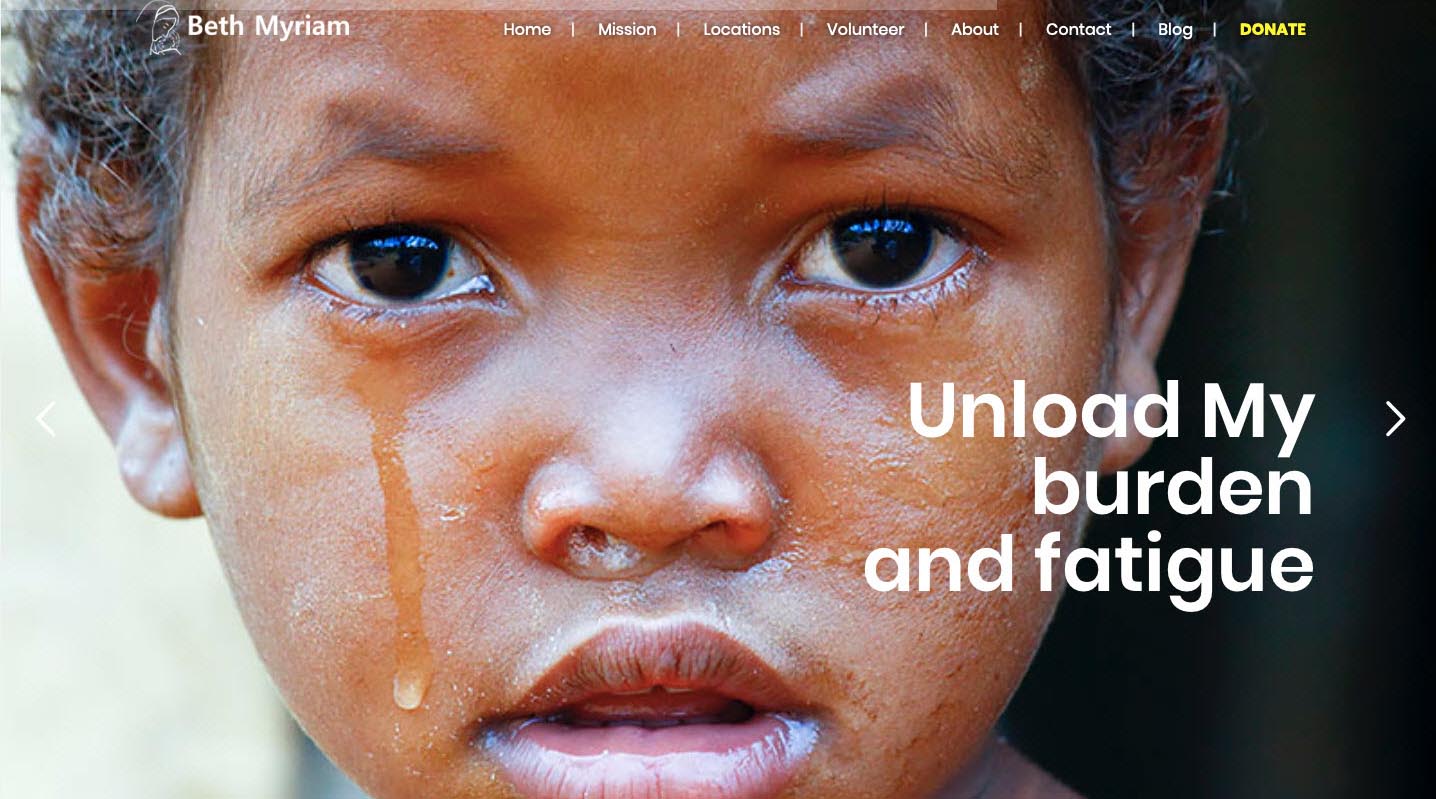 Sponsor a child
Every child deserves food and basic education. If you cannot feed 100 children, feed just one. With as little as $16 per month, a week's worth of coffee, you can provide all that a child needs. Think of that. What good you will do to a soul with so little money.
Be one of us
Choose one of our 25 Beth Myriam's or 2 'Acts of Love' projects worldwide, tell us how you can help and leave us your name and email. We made it easy for you to be one of us. Meet good people, get involved, be a positive influence, grow from the experience, give love, receive love.

Locations videos
You can now get a feel of our Beth Myriam's and our work there by viewing our locations page and our videos. There is a 5-minute long video on the front page and a longer, 24-minute one, on the Mission page. 

Blog and Newsletter
Follow our work by reading the latest news in the blog section or sign up to our newsletter to stay up to date on your email.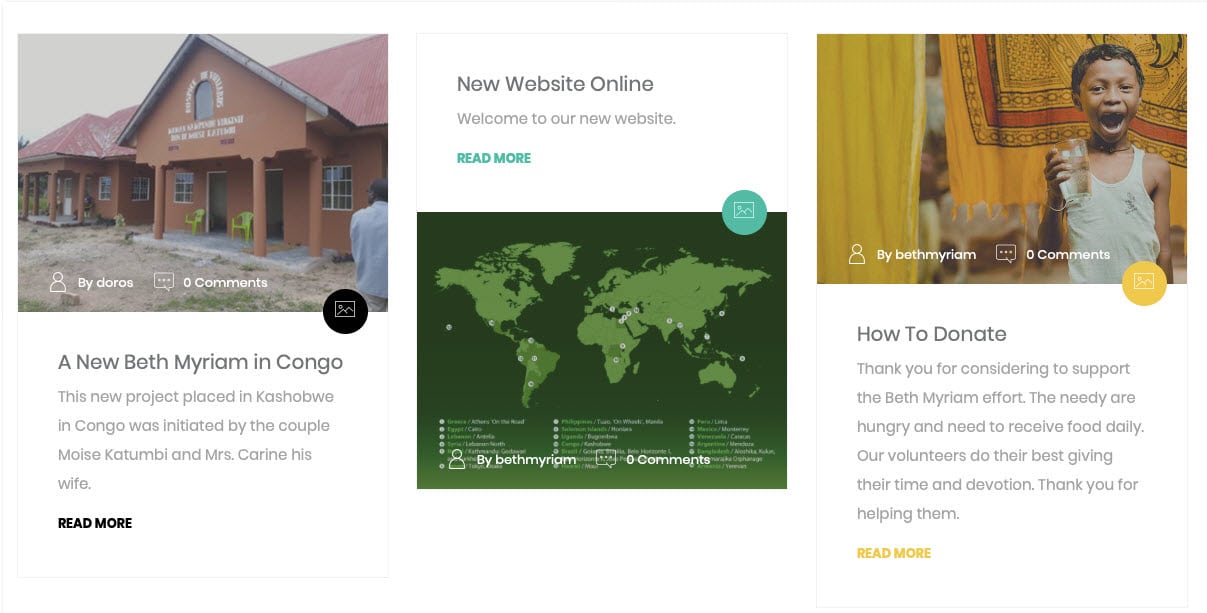 Visit Beth Myriam HERE